Guru Purnima Celebrations 2022
Hari Om!
Celebrate Guru Purnima on 13th July 2022
Revere your Guru with dedication and devotion.
On the occasion of Guru Purnima
In the company of the true Guru
Have Spiritual Dinner:
At the table of character
Be seated on contentment.
The mind is the bottle
In which 'I' is the liquor.
Take it in the glass of truth.
Add the soda of renunciation.
If you do not have soda
Take it with water of generosity.
While drinking eat the snacks of pride.
Light the cigarette of 'Mine'
With the lighter of wisdom.
Take a puff of 'You'
And smoke out 'Me and my'.
Throw away the ash of ignorance
In the company of saints or Guru (Satsang).
Eat the meat of the senses.
Enjoy the dance of the Three Graces.
Embracing you are the Nine Muses.
Eat the food of renunciation of fruits of work
And eat the fruits of renunciation.
Ecstasy will be the permanent kick
And behold Atma as the endless vision.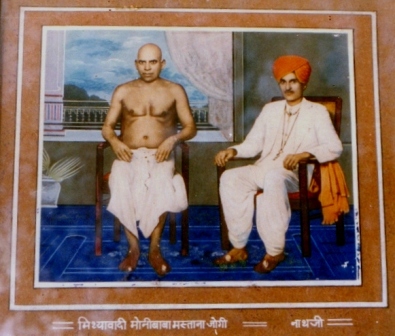 Dear All,
We hereby solemnly request you to attend the Guru Purnima function on Guru Purnima day.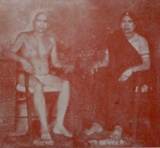 Venue: Heera ki Bagheecha (Diamond Park), Mandasaur, MP, India.
Time : On Guru Purnima Day (13/07/2022) Guru Puja followed by Maha Harathi to our Guru around noon.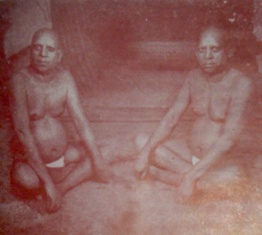 Events: Whole night ie, on the night of 12/07/2022 Satsang is arranged.
After Maha Harathi ie, on 13/07/2022 Bhandara (Lunch) is served.
On the night of 12/07/2022 also dinner is arranged for those who take part in the whole night Satsang.
On 14/07/2022 we will go to Ratlam to pay Homage to our Dada Guru (Guru's Guru) and Pardada Guru (Guru's Guru's Guru). The interested may participate in this also.
All are requested to attend the function with family and friends and take the blessings of true Guru Siddha Nath.
Note: 1. As a respect to other Gurus and their disciples:
Disciples of other Gurus should take permission from their respective Gurus to attend the celebration.
2. The celebrations are subjected to the Covid Protocals and guidelines issued by local authorities prevailing during the event.
Contact No:
1. I may be contacted at nathyogi@nathyogi.com
2. Danny Binda (Maasstraat 199 1 Floor 1079BJ. Amsterdam, The Netherlands. Mobile: +31648846168)
3. 9425078773 (Ramesh Arya, at Mandasaur)
4. 9907503330 (Mukesh Arya, at Mandasaur)
With best wishes & love,
Disciples of Guru Siddha Nath
Nath Yogi
& Danny Binda
*** Salutations to the lotus feet of our Eternal Father Guru Siddha Nath ***
The True Guru's Grace Has No End!