Our Guru
ૐ

Guru Siddha Nath

ૐ

The True Guru of Guru Gorakh Nath's Sampradayam.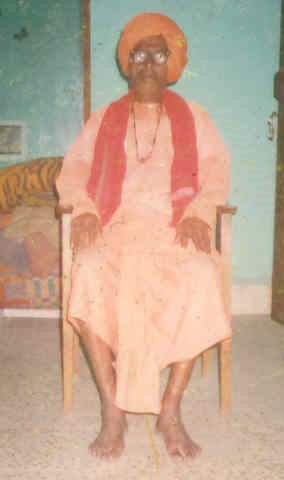 Guru Siddha Nath Ashram, Hira ki Bagichi (Diamond Park), Mandsaur (MP), India.
He is also known as Kanayyaram, Kanhiah Ram Nath and Kani Ram Das etc.
He has renounced His physical body in Dec. 2003.
To know about His life according to His disciples click here
&
As narrated by the community in which He was born click here (in Hindi).
His brother's sons are looking after the Ashram. A priest or pujari is also appointed for worshipping the Guru. Medium of language is Hindi. They are:
1. Mr. Ramesh Arya (09425078773)
2. Mr. Mukesh Arya (09907503330)


3. Mr. Durga Prasad Chaturvedi (9993437190) - Priest or Pujari